The Roundup: Getting Into The Fall
Cooler temperatures abound (for some) and the Atlantic hurricane season is coming to an end (we hope). So here's the latest monthly installment of The Roundup - where we round up our picks for news, education, and entertainment from around the world of sailing at large.
"CROSSINGS" ft. surfing stars Kai Lenny and J.J Florence
John John Florence and co. are back for another sailing adventure out in the Pacific Blue, this time undertaking a 200 nautical mile, open water crossing on a Flying Phantom. Yep, Ocean sailing on an 18 foot foiling cat. What other reason do you need to watch? Sit back and enjoy a high-quality sailing production that's sure to raise the question: "When do we go to Hawaii?"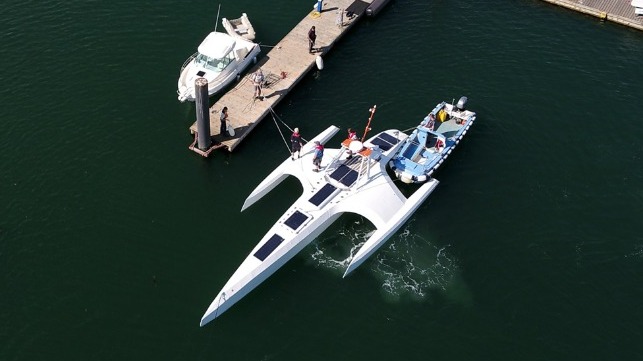 Although it's not a sailboat, what you're looking at there is the smartest ship to ever sail. Fully autonomous, it borrows some technologies from recent developments in self-driving cars (rhymes with Desla) and a powerful Artificial Intelligence software. Named the Mayflower, she is set to undergo sea-trials and attempt a fully autonomous Atlantic crossing in 2021. She is purpose built to gather ocean condition data to better understand our changing oceans as our world warms.
Get a load of this video as American Magic and Defiant, their AC75 in contention for the America's Cup buzz the tower and scare some ferry passengers down in
Waitematā harbor in Auckland, NZ. These things are seriously fast!